On October 17, 2022, the National Institute of Health (NIH) published a study that found hair straightening chemicals were associated with higher uterine cancer risk. In fact, women who regularly used hair straightening chemicals were about 2.5 times more likely to develop uterine cancer than women who never used those products according to the NIH https://www.nih.gov/news-events/news-releases/hair-straightening-chemicals-associated-higher-uterine-cancer-risk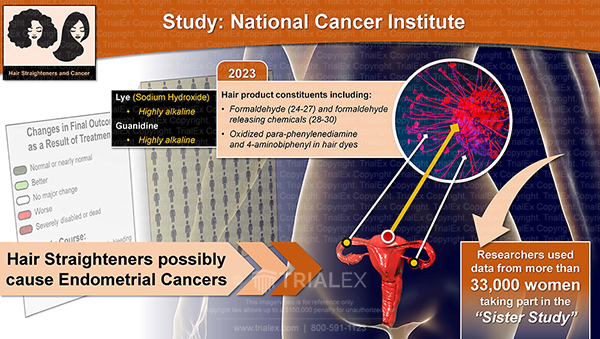 Since then, lawsuits have rolled in. The first suit was filed just 4 days after the NIH study was published. And, with around 65,950 new cases of uterine cancer estimated in 2022, more women will likely come forward.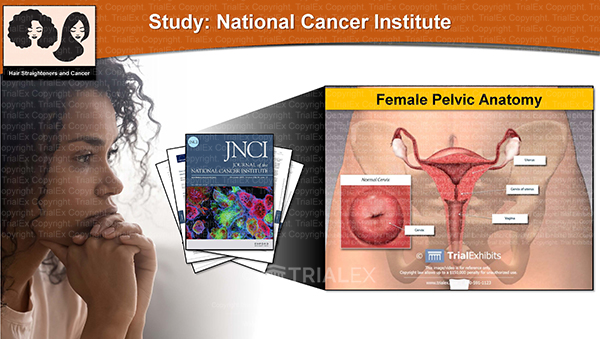 But how does chemical hair straightening cause cancer? Who is most at risk? And how will these points be demonstrated in court?
Fast Facts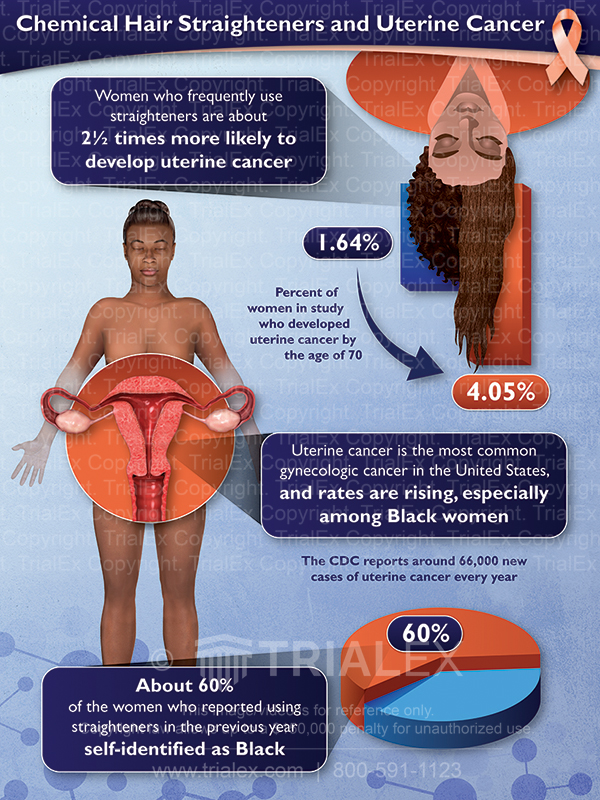 Women who frequently use straighteners are about 2 ½ times more likely to develop uterine cancer (increasing the risk from 1.64% for women who never use chemical hair straighteners to 4.05% for women who regularly use chemical hair straighteners)

Uterine cancer is the most common gynecologic cancer in the United States

Rates of uterine cancer are rising, especially among Black women
The CDC reports around 66,000 new cases of uterine cancer every year

About 60% of the women who reported using straighteners in the previous year self-identified as Black
The Chemical Hair Straightening Process
Don't worry, you don't have to throw your straightening iron away. Chemical hair straightening (also called hair relaxing or rebonding) is a different, permanent process. It chemically breaks the bonds in the hair that determine its natural pattern and reforms them into a straight pattern. This intensive, time-consuming process is performed by a licensed cosmetologist in a salon. The tempting results: hair that is straighter than naturally straight hair.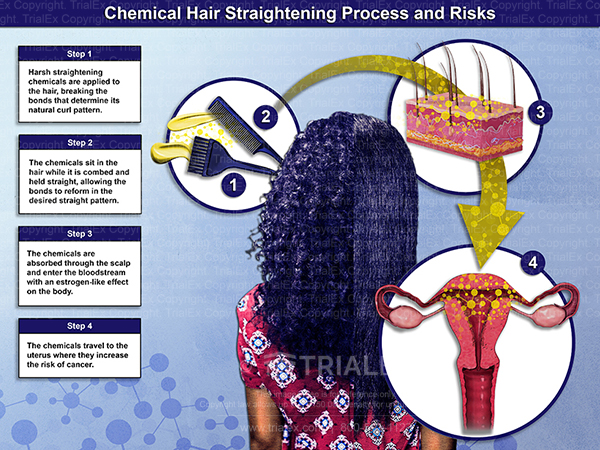 Unfortunately, the chemicals that make hair rebonding so effective are also absorbed into the scalp. They enter the bloodstream and travel throughout the body, eventually entering the uterus. There, their estrogen-like effect ultimately increases the risk of uterine cancer.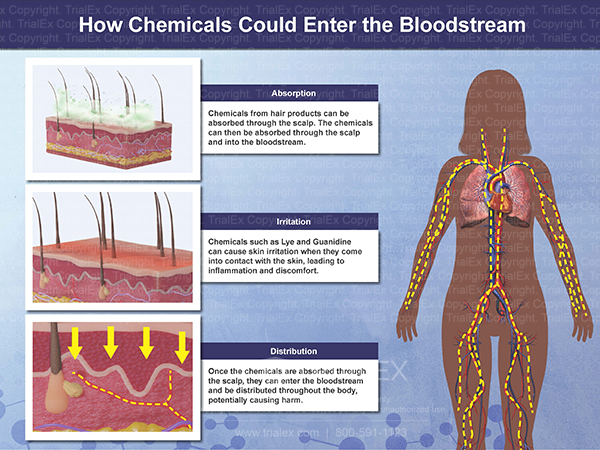 Societal Aspect of Chemical Hair Straightening
"Because Black women use hair straightening or relaxer products more frequently and tend to initiate use at earlier ages than other races and ethnicities, these findings may be even more relevant for them."
– Che-Jung Chang, Ph.D., one of the authors of the NIH Study
According to the NIH study, about 60% of the women who reported using straighteners in the previous year self-identified as Black. The first woman to file a lawsuit against the manufacturers of chemical hair straightening products following the NIH study was Jenny Mitchell, a 32-year-old Black resident of Missouri. According to The Washington Post – "She was diagnosed with cancer at 28. Her lawsuit blames hair relaxers." By Julian Mark 10/27/22, Mitchell stated that she began getting chemical hair straightening treatments at around 8 years old due to societal pressures from Eurocentric beauty standards.
"As most young African-American girls, chemical relaxers, chemical straighteners were introduced to us at a young age," Mitchell said. "Society has made it a norm to look a certain way, in order to feel a certain way. And I am the first voice of many voices to come that will stand, stand up to these companies, and say, 'No more.'"
Mitchell was diagnosed with uterine cancer in 2018 and underwent a full hysterectomy as part of treatment, dashing her dreams of becoming a mother.
The impact of chemical hair straighteners is more than skin-deep. Their roots in racist beauty standards and disproportionate harm to the Black community only add to their injustice.
Looking Forward
The process and impact of chemical hair straightening, both medical and societal, is enough to make anyone's hair curl.
Looking forward, the ongoing and upcoming lawsuits against chemical hair straightener manufacturers mark the beginning of justice for those who have suffered from these treatments.
Demonstratives like those used in this article are essential to an effective argument in court. If you need a medical exhibit for your case, feel free to browse our extensive library of stock exhibits and/or contact us to assist in the creation of a custom exhibit.